I'm back! Sorry for the hiatus - we took a wonderful trip to Italy, and had a fantastic time. It's been hard getting back into the swing of things since we returned, but I have several manis to share!
This one is - maybe? - OPI (?) Pulled Out a Plum. I found it at TJ Maxx, and I've never heard of it before. I googled it, and the only posts are sales in the UK and New Zealand. Odd. It is number NL 920, which is different than most OPI's that have 2 letters, a space, then one letter and 2 numbers. So that raises my suspicions. The printing on the label looks fine in terms of letter formation and placement, but the ink itself looks different - this one has a more gritty textured look to the paint than legitimate OPI's that are glossy and smooth. Another red flag. Hmm.
All that aside, it is a very pretty polish. It is a midtone plum with sparkles, and it looks lovely, especially in the sun. Application was ok - minimal streaking, and built nicely in opacity. It has beautiful pink-toned microshimmer / microglitter that really sparkles in direct light, and gives an interesting mottled appearance in indirect light. I like it, whether it's legit or not!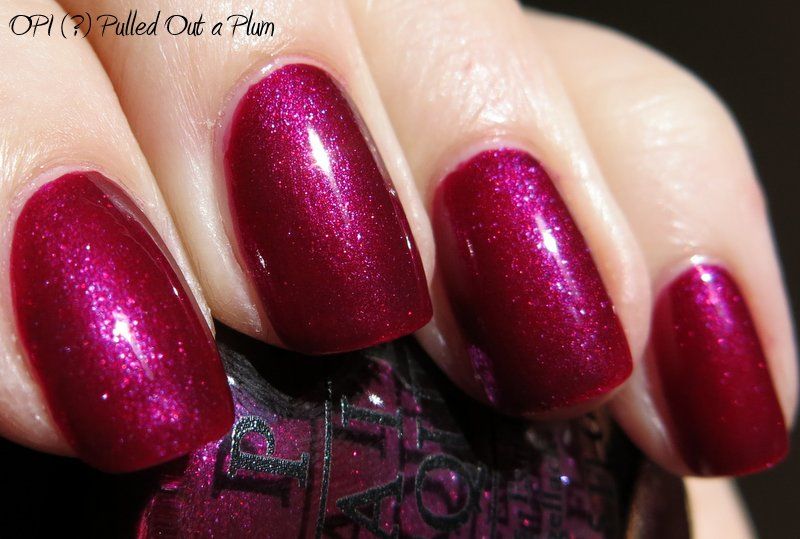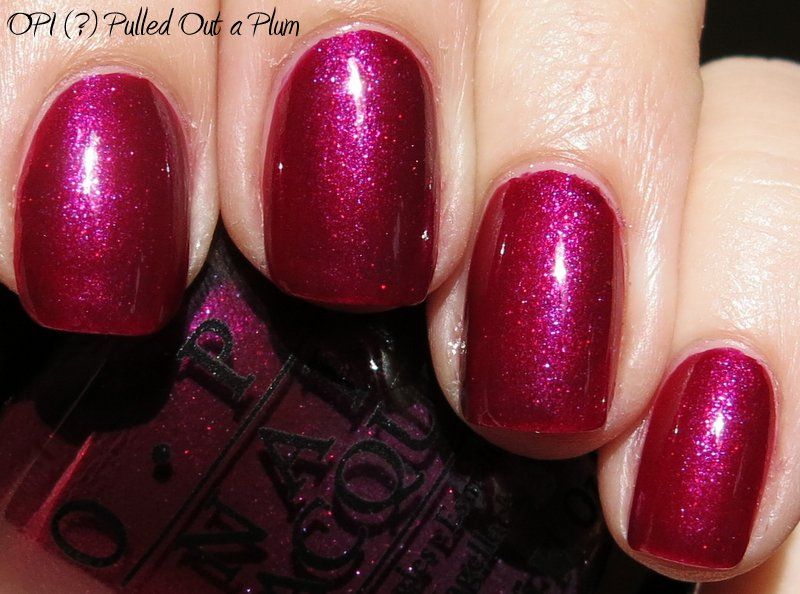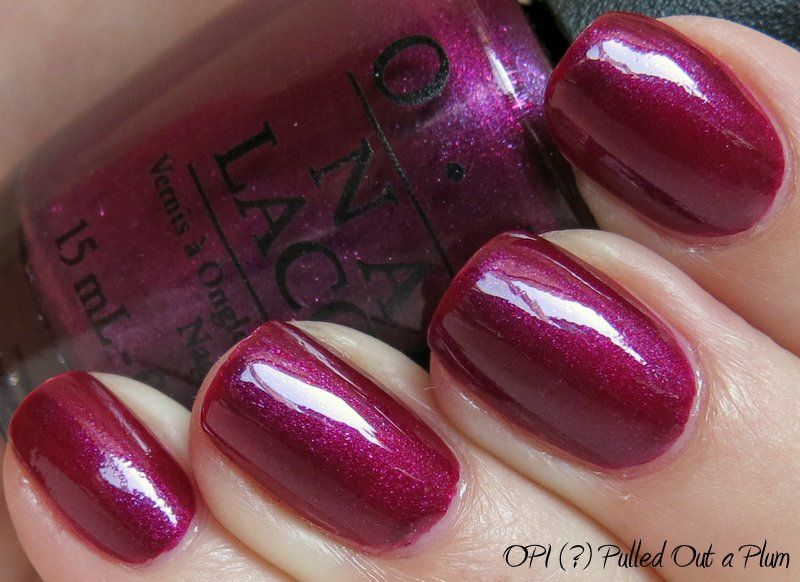 This is a shot of the backs of the bottles of Pulled Out a Plum and a legitimate OPI, Athletes in Cleats from the MLB collection. The writing looks convincing...
...but if you look at the paint itself, the Plum is lumpy and the real OPI is smooth, and it is smooth in all the other OPI bottles I've checked as well.